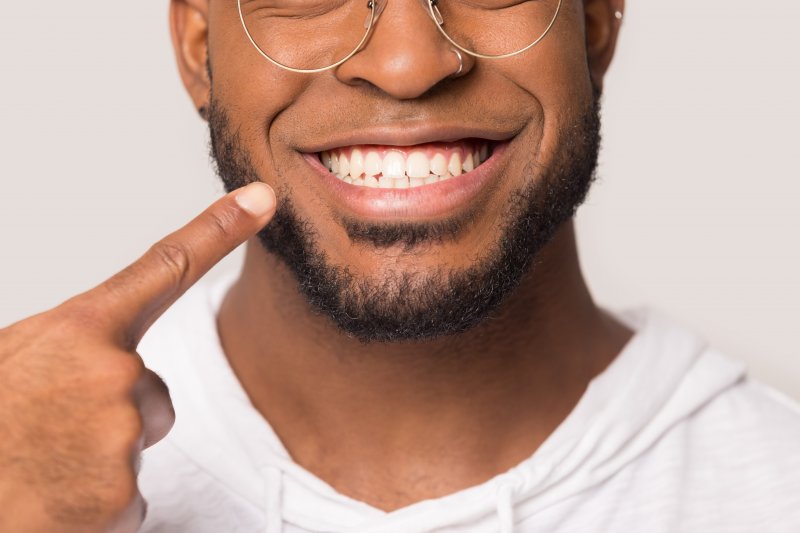 Sometimes, a bright set of pearly whites is all it takes to boost one's self-esteem. Most people believe that a dazzling smile can not only enhance their appearance but also make them feel happier and more confident. However, while white teeth may certainly look great, that doesn't necessarily mean they're healthy. Here's what your dentist in Chelsea has to say about the color of your grin.
What Color is a Healthy Smile?
No two smiles are the same. Healthy teeth tend to have a slightly yellow hue, but the natural shade can range anywhere from yellow to white. The outer layer of your teeth (the enamel) is a blue-white color, while the middle layer (the dentin) is a light-yellow tinge. So, if you have a dense layer of dentin and sufficient enamel, then your teeth should be a healthy, off-white, slightly yellowed shade!
Aging is one of the main culprits behind a darkening grin. As we get older, the enamel gets thinner, and the dentin becomes thicker and darker. Thus, it becomes more apparent and results in more yellow teeth. It by no means indicates that your smile is unhealthy – it's simply a natural part of aging!
How Do Whitening Products Damage Your Teeth?
Some over-the-counter teeth whitening products contain ingredients that can harm your teeth, such as bleach. It can cause permanent damage by eating away at your tooth's enamel, making your teeth more susceptible to bacteria, and increasing your risk of cavities. Plus, if you have a cracked or chipped tooth, the chemicals can go deeper than intended and cause severe discomfort. Sensitivity and gum irritation are the two most common side effects experienced after OTC whitening.
Tips for Maintaining a Bright, Healthy Smile
You might be thinking, if whitening products are so damaging, then what can be done to achieve a brighter smile? Luckily, there are many safe, natural, and effective ways to get whiter teeth and prevent further staining.
Avoid foods and drinks that stain teeth. Be conscious about what you consume to prevent darkening your grin. Red wine, soda, coffee, and tea are just a few drinks well-known for staining.
Maintain good oral hygiene. Residual foods, drinks, and bacteria can stain your teeth if they're not removed properly. Brushing and flossing every day, rinsing your mouth after every meal, and cleaning your tongue are critical practices that help eliminate them.
Consult with your dentist. If you want to undergo teeth whitening treatment, stay away from OTC products and visit your dentist instead. Most clinics offer an in-office procedure or take-home whitening kits that are much more effective than those found in stores. Plus, they're more rigorously tested for safety and effectiveness.
Healthy teeth are naturally an off-white or slightly yellow hue, so don't be alarmed if they're not blindingly white. But if you would like to achieve a brighter smile, always contact your dentist for treatment – it's the safest option for your grin!
About the Practice
Our team of skilled and caring specialists at Healthy Smiles Dental Care in Chelsea goes above and beyond for every patient, no matter how young or old they are. From regular cleanings to periodontal treatments to cosmetic dental work, we have services for everyone at one convenient location. If you are concerned about the color of your smile, visit our website or call (734) 475-8911 to schedule an appointment with one of our dentists.