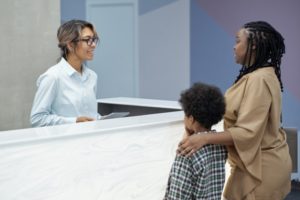 Staying on top of your dental health can seem inconvenient at times, but if you're investing in dental insurance, it makes sense to use your benefits before they renew at the beginning of the year. When you take advantage of your coverage, you'll be able to rest-assured that your dental and overall wellbeing will stay on the right track, all while getting the most out of your monthly investment in insurance. Read on for four tips to maximize dental insurance benefits before they expire.
Schedule Bi-Annual Checkups & Cleanings
Most dental insurance plans, and even some medical insurance plans, cover 100 percent of the cost of two checkups and cleanings a year when they're scheduled every six months. These visits can help you maintain a healthy smile with regular examinations that can spot common oral health problems like cavities before they have a chance to progress into something more serious, like a tooth infection. This helps you minimize your out-of-pocket costs by receiving services that your benefits will cover a majority or all of the cost of, versus needing more invasive treatments that are only partially covered.
Save on Potential Medical Bills by Taking Care of Your Smile
Countless studies show your oral health is directly linked to your physical wellbeing. One example of this is how advanced gum disease has been shown to increase the risk of cardiovascular distress. When you keep the health of your smile on the right track, you can minimize the risk of ending up with potential lofty medical bills.
Use Flex Spending Account Dollars for Dental Expenses
If you have a Flexible Spending Account through your employer, use up your remaining balance before the end of the year so you don't lose it! Many dental expenses can be covered by FSA accounts, and these tax-free dollars allow you to get more bang for your buck when you purchase dental services with them.
Maximize Your Benefits by Using Them Before January 1st
Many dental insurance plans renew at the beginning of every year on January 1st. This means that any benefits that haven't been used will be lost, like your bi-annual checkups and cleanings if you haven't scheduled them. That's money down the drain and potential bad news for your oral health. Utilize your benefits the best by making sure that your yearly maximum for your dental insurance plan is met and you've used up your two checkups and cleanings a year that your plan will pay for!
If you're not a dental insurance expert and need help using your benefits to the fullest, your dental team has your back! Just give them a call and see what you can do to get the most out of your investment as well as keep on top of your oral health.
About the Practice
At Healthy Smiles Dental Care in Chelsea, our experienced and friendly team is happy to be in-network with most major PPO insurance plans, including Delta Dental, BCBS, Aetna, and many more! We're also happy to file claims for providers who are out-of-network to maximize each patient's benefits. In addition to accepting insurance, we offer an in-house dental savings plan and dental financing for those without coverage. For questions or to schedule an appointment, visit our website or call 734-475-8911.